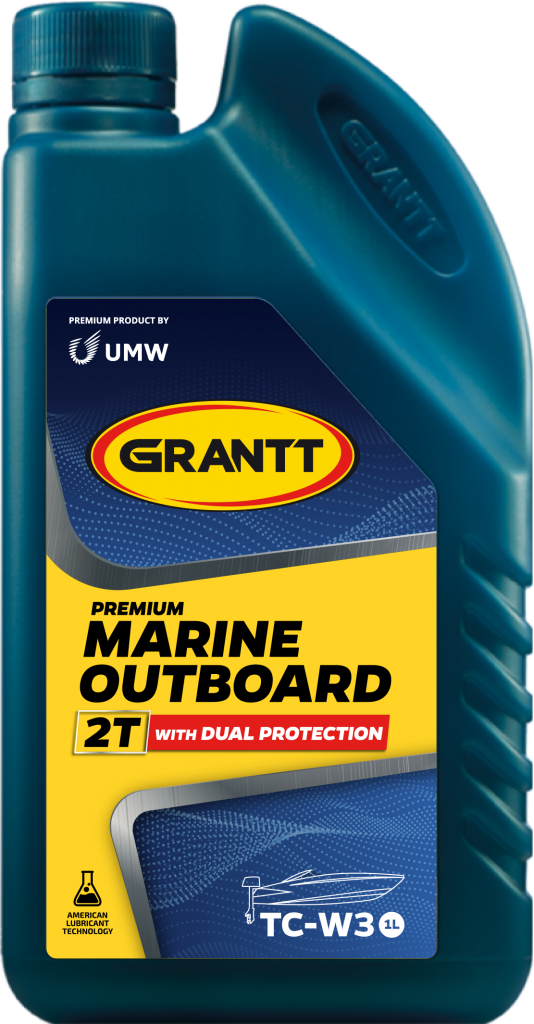 GRANTT PREMIUM MARINE OUTBOARD 2T
PRODUCT DESCRIPTION
GRANTT MARINE OUTBOARD TC-W3 is a premium, ashless two-stroke engine oil specially designed for use in most 2-stroke water-cooled outboard engines and air-cooled engines experiencing long operation, high load and constant throttle. GRANTT MARINE OUTBOARD TC-W3 meets the latest requirements of National Manufacturers Association (NMMA) in TC-W3 specification.
BENEFITS
Unique "Ashless 2T" formulation provides outstanding detergency for engine cleanliness and protection over the whole engine lifetime by preventing spark plug fouling, ring sticking, pistons and exhaust system deposits.
Excellent rust protection during extended storage periods.
Enhanced lubricity to prevent piston and cylinder scuffing, wear and corrosion.
Low smoke for 2-stroke boat and motorcycle oil.
GRADE
SPECIFICATIONS
National Marine Manufacturers Association (NMMA) TC-W3
PACK SIZE