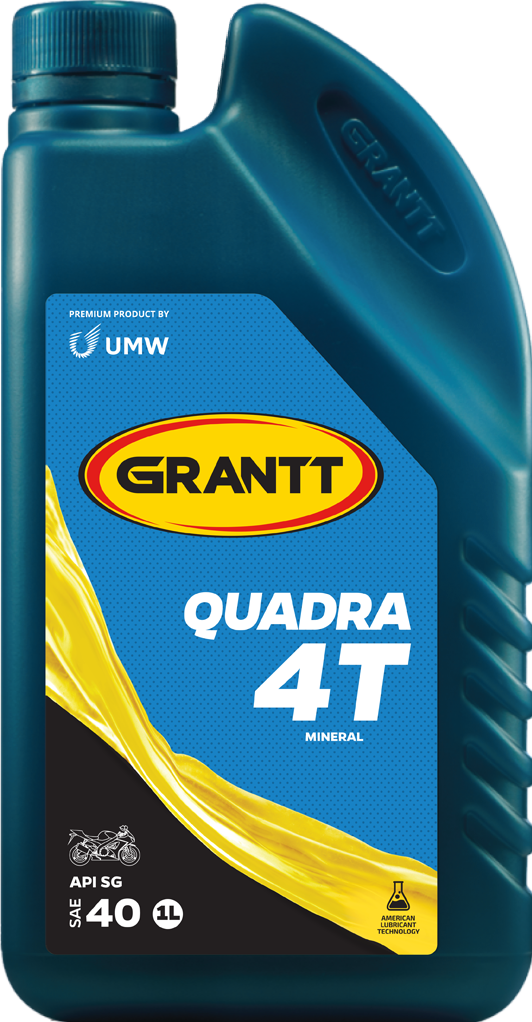 QUADRA 4T SAE 40
PRODUCT DESCRIPTION
GRANTT QUADRA 4T SAE 40 is a specially designed for four-stroke motorcycle oil to protect against harmful sludge and varnish deposits. It is formulated to resist viscosity breakdown at high temperatures. Enhanced with highly refined mineral base oil and versatile additives package to provide good lubrication for engine cleanliness, superior anti-wear properties and oil film thickness even in the most severe speed and load conditions.
BENEFITS
Ensure superior deposits and minimized engine wear and tear.
Provides excellent lubrication at all riding conditions.
Good protection for engine, clutch and gears.
Maintains engine cleanliness.
GRADE
SPECIFICATIONS
PACK SIZE