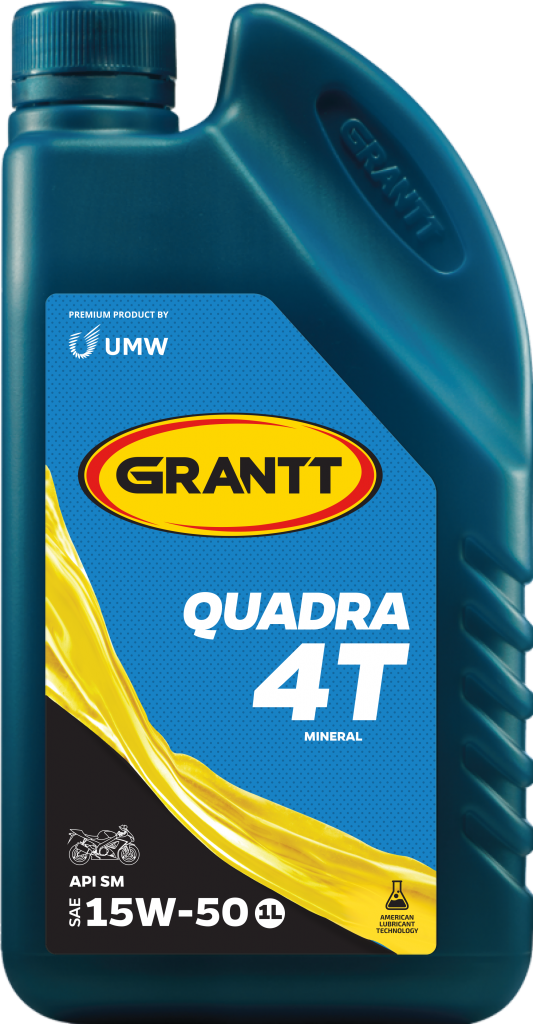 QUADRA 4T SAE 15W-50
PRODUCT DESCRIPTION
Grantt Quadra 4T SAE 15W-50 is designed for all types of 4-stroke gasoline motorcycle engines including on road, high performance, four-cycle sport bikes and other type of 4-stroke cycle motorcycles which require SAE 15W-50 viscosity grade. It is suitable for use in both air-cooled and liquid-cooled engines.
BENEFITS
Outstanding wear protection for longer service life of engine, clutch and gears.
Superior thermal stability to protect highly stressed components and maintain consistent oil pressure and shear stability.
Balanced friction characteristics for optimum clutch performance.
Maintains engine cleanliness.
GRADE
SPECIFICATIONS
PACK SIZE