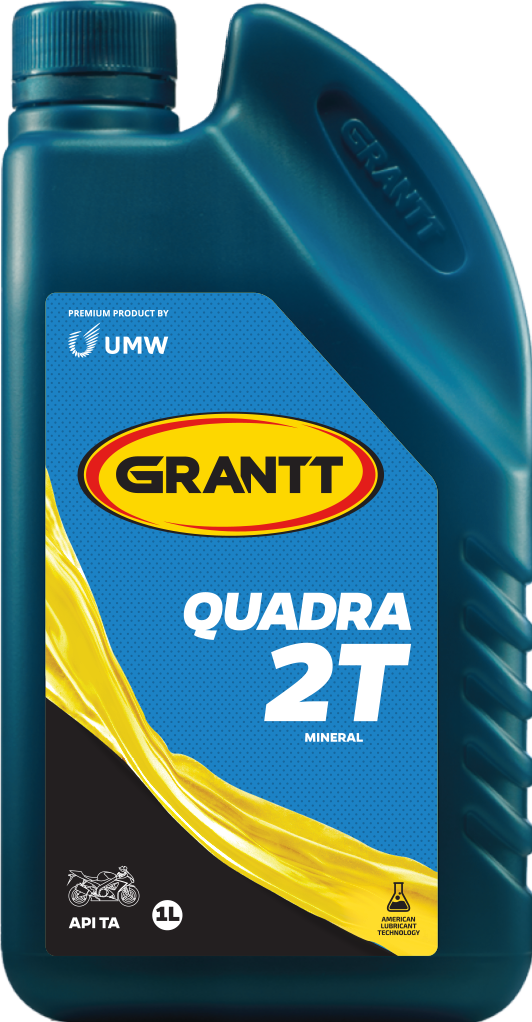 QUADRA 2T
PRODUCT DESCRIPTION
GRANTT QUADRA 2T is a specially designed two-stroke motorcycle oil formulated with a unique additive package to meet the demands of modern engines. Enhanced with highly refined base oil and selected high performance low-ash additives system to provide superior performance, protection and cleanliness under all riding conditions.
BENEFITS
Ensures superior deposits control to maintain engines cleanliness
Provides excellent lubrication at all riding conditions.
Helps prolong engine life.
Minimizes exhaust smoke.
GRADE
SPECIFICATIONS
PACK SIZE