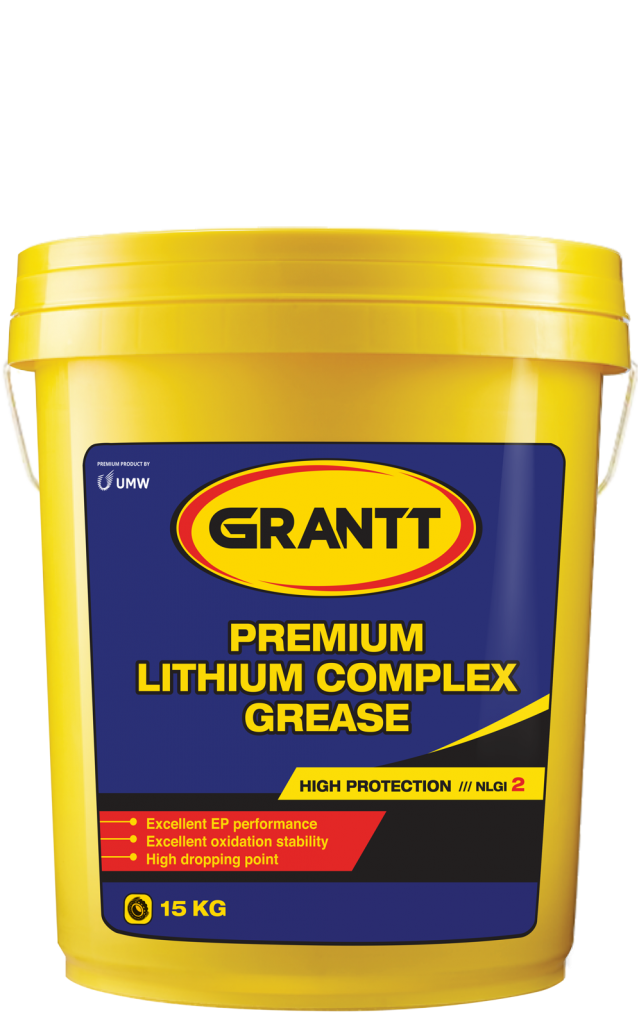 PREMIUM LITHIUM COMPLEX GREASE
PRODUCT DESCRIPTION
GRANTT PREMIUM LITHIUM COMPLEX GREASE is premium quality multi-purpose grease which formulated with paraffinic mineral base oils and thickened with lithium complex soap. It contains latest additives to enhance its extreme pressure antioxidant, anti-wear, anti-corrosion and anti-rust properties in a wide variety of application such in automotive and industries where high temperature is required.
Performs in EXTREME OPERATING CONDITIONS.
Reliable PROTECTION with potential for extend equipment life.
EXCELLENT GREASE PERSISTENCE for reduced maintenance requirements.
BENEFITS
Excellent mechanical stability under high temperature and high load conditions
Excellent extreme pressure and anti-wear properties
Excellent oxidation, corrosion and rust protection
Good water resistant in moist environment
High dropping point
Multi-purpose usage in a wide range of application
SPECIFICATIONS
PERFORMANCE STANDARD
PACK SIZE
15kg(pail), 2kg(tub), 0.5kg(tub)