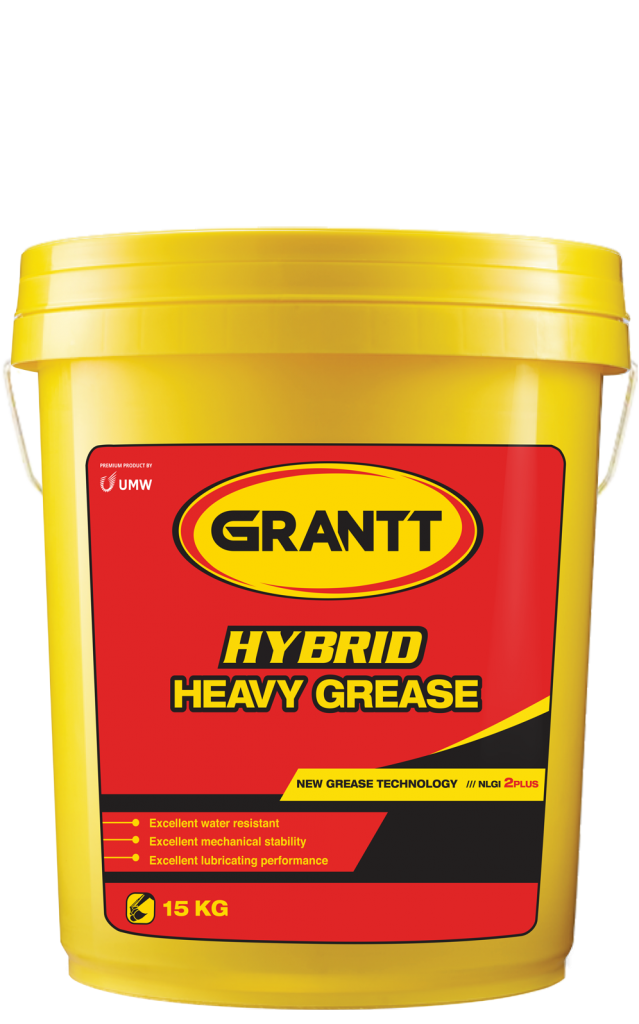 HYBRID HEAVY GREASE
PRODUCT DESCRIPTION
GRANTT HYBRID HEAVY GREASE is an advanced formulation grease with the cutting-edge lubrication technology. A multipurpose grease that gives superb performance in chassis lubrication and general industrial applications under non-extreme pressure, moderate load, speed and temperature.
Performs in EXTREME OPERATING CONDITIONS.
Reliable PROTECTION with potential for extend equipment life.
EXCELLENT GREASE PERSISTENCE for reduced maintenance requirements.
BENEFITS
Excellent water resistant
Excellent mechanical stability
Excellent lubricating performance
Wider operating temperature compared to other conventional heavy grease
Good pumpability properties
SPECIFICATIONS
PERFORMANCE STANDARD
PACK SIZE
15kg(pail), 2kg(tub), 0.5kg(tub)