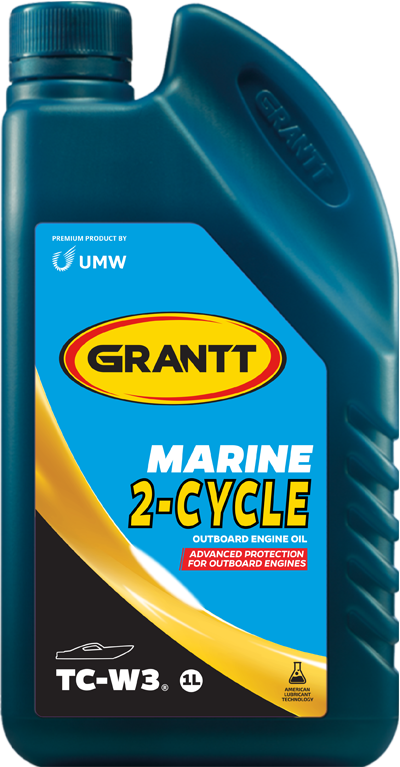 2-CYCLE TC-W3
PRODUCT DESCRIPTION
GRANTT MARINE OUTBOARD TC-W3 is a high quality ashless engine oil specially designed for use in most water cooled 2-cycle outboard motors. It is approved by the National Manufacturers Association (NMMA) for service TC-W3.
BENEFITS
Ashless formulation to improve cleanliness of snowmobile exhaust valve.
Inherent gel-resistance to reduce engine damage.
Excellent low aquatic toxicity characteristics.
Good anti-wear and anti-scuffing protection.
GRADE
SPECIFICATIONS
National Marine Manufacturers Association (NMMA) TC-W3, JASO FB (Land Equipment), API TC (Land Equipment)
PACK SIZE